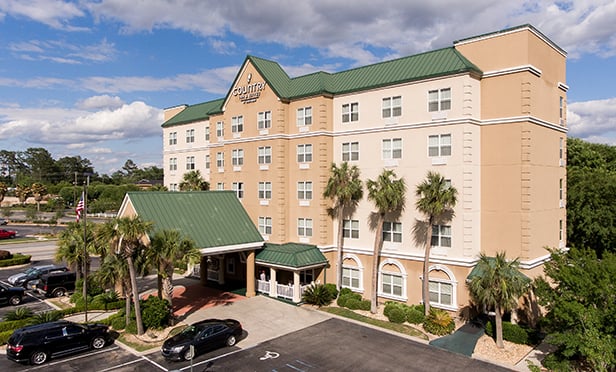 Williams Investment Company acquires ownership of the Valdosta Hotel
VALDOSTA, GA—Williams Investment Company, a hotel owner / operator in South Georgia, acquired the 71 rooms Country Inn & Suites in Valdosta, Georgia.
HREC Investment Advisors represented the seller exclusively in this transaction, which was sold by RealINSIGHT Market, an online sales platform for commercial real estate. The sale was negotiated by Monty Levy, general manager of CRH Atlanta office, and Ketan Patel, general manager of CRH Washington, DC, office.
"This was our first commitment to disposition for RealINSIGHT Market and we were delighted with the performance of their auction platform, "said Patel.
The Country Inn & Suites Valdosta is located directly off I-75, a major north-south freeway connecting Valdosta to cities such as Miami, Tampa, Atlanta, Cincinnati and Detroit. Valdosta is located in south-central Georgia, 80 miles northeast of Tallahassee, 120 miles northwest of Jacksonville, and 230 miles southeast of Atlanta.
Valdosta, with a population of approximately 56,000 inhabitants, is the main town in the metropolitan statistical area of ​​Valdosta, which has approximately 140,000 inhabitants. Valdosta is the commercial and medical center of south-central Georgia, with industries such as tourism, healthcare, retail and distribution, and defense.
The hotel is close Valdosta Shopping Center, Valdosta State University, South Georgia Medical Center, Wild Adventures Theme Park, and Moody Air Force Base.
"We were able to create a very competitive bidding process and ultimately get a very high quality buyer for this asset," says Sampling.