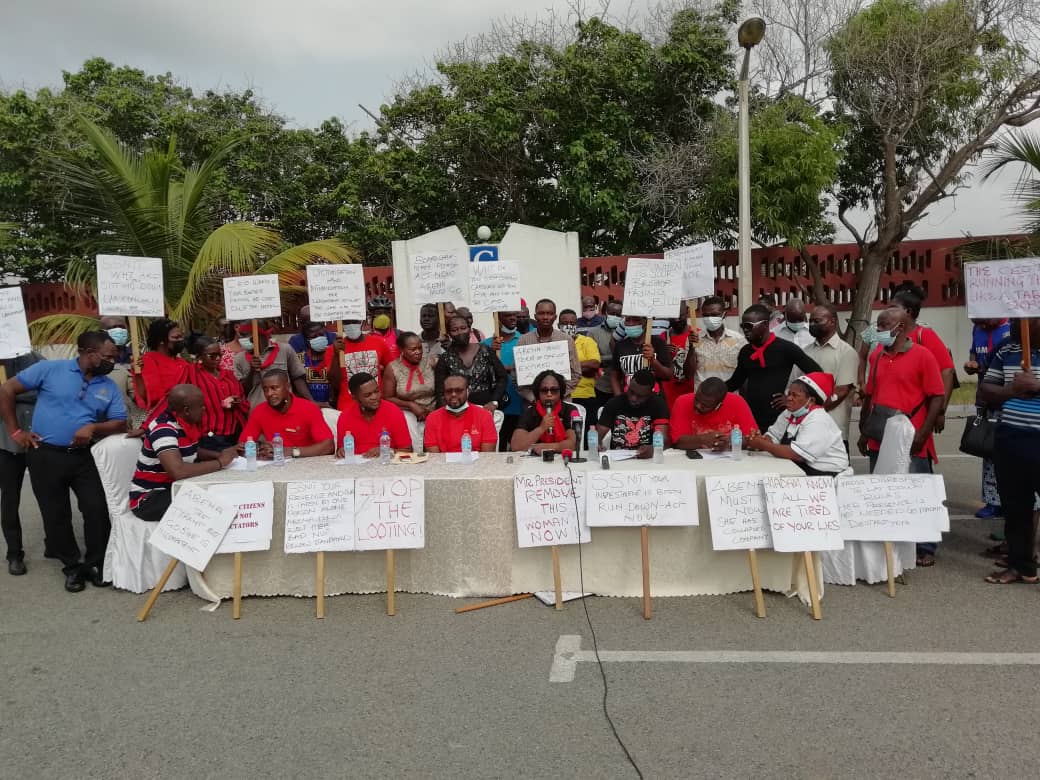 The staff of the hotel La Palm requests the dismissal of the CEO for non-payment of the pension contribution
Some staff at La Palm Royal Beach hotel staged a protest on Wednesday demanding the dismissal of general manager Abena Pokua Boaitey Amoah over alleged mismanagement of funds.
Protesters were also agitated by the hotel's non-payment of pension contributions.
According to the workers, Tier 1 SSNIT contributions have not been paid from May 2019 to date.
They also allege that Glico Tier 2 and the employee severance plan suffer the same fate from the same period.
"About 80% of end-of-service benefits for resigners and retirees are still overdue since 2019, some have even died without having enjoyed the fruits of their labor."
In this regard, the president of the La-Palm Royal Beach workers' local union, Mary Attoh, argued in an interview that the CEO of the hotel should be fired.
The protesters revealed that Madame Amoah's contract expired in November 2021 and therefore there was no need to renew it to keep her in office.
"The CEO's contract has expired since August 2021, it has been extended until November 2021 by the board, at the time of writing this petition the CEO has requested another 3 month extension, that is- i.e. February 2022, suggesting she refused to hand over and leave."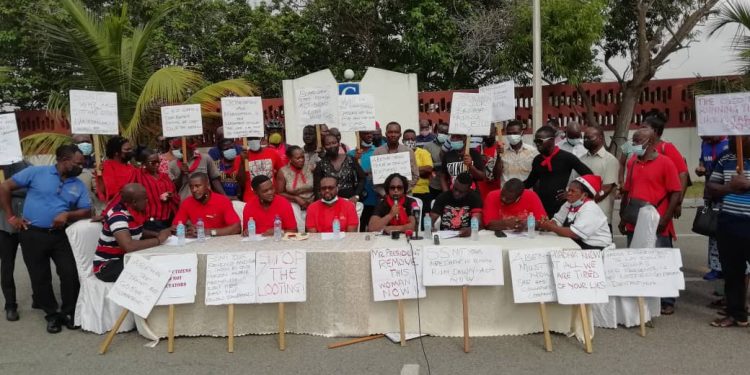 The aggrieved workers in a petition noted that "poor procurement decisions made by the CEO without consideration of technical advice from HOD which have currently caused financial loss to the hotel."
"Since 2018, there has been no working budget, marketing plan or strategy to manage the hotel's operations and the current state of the hotel is concerning, ie; the facility is deteriorating," they stated in the petition.
This is the second time that workers have demonstrated for the dismissal of the general manager of the hotel after the first in 2018. Moreover, today is the fourth time that workers have demonstrated over severance pay. .
Below is the petition from La-Palm Royal Beach Hotel: