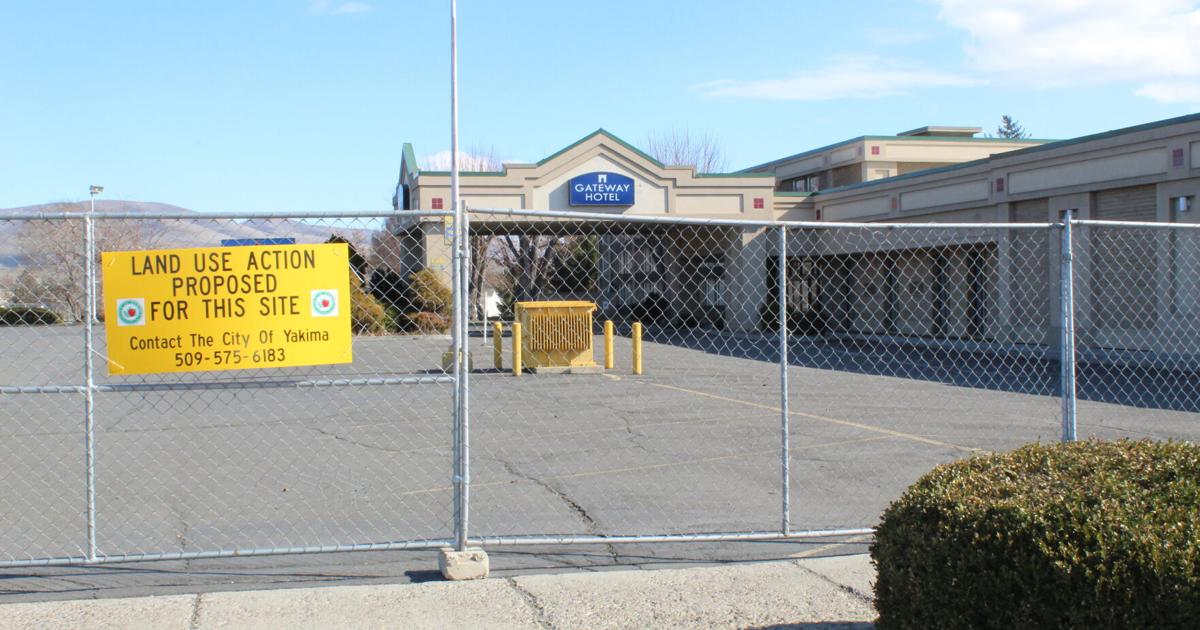 Studios and Retail Planned for Gateway Hotel Property | Local
A 128 studio-apartment complex, restaurant/café and retail kiosks are planned at the former Gateway Hotel property at 9 N. Ninth St., just north of Yakima Ave. east of downtown.
The hotel, which closed in late October, was sold soon after for $6.4 million, according to "Headwaters: The Source" newsletter published by local real estate analyst Kristi Wilbert. She notes that the hotel was built in 1977 and has almost 25,000 square feet of space on the main level.
Trevor Martin, senior city planner for Yakima, said the new owners, Fortify Holdings, have requested a SEPA environmental review and an adjustment to parking requirements. Public comments were accepted on the proposal until Feb. 9, and city staff will issue their decision on the permit soon.
According to its environmental review application, Fortify Holdings is a multi-family residential developer with projects throughout the Northwest that "specializes in converting underperforming hotels into high-quality one-bedroom apartments designed to improve and expand cities' housing options in their central business districts and commercial cores.
For more information, visit fortifyholdings.com.