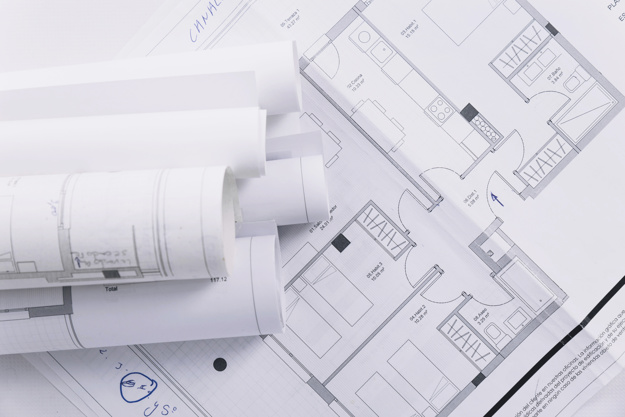 Plans of the former property of the Ariel Sands Hotel
A planning application for the former Ariel Sands Hotel site has been submitted, with plans outlining a "hotel-villa-condo development consisting of 84 keys in 33 hotel rooms, 21 villas and 30 condominium units at a , two and three bed, including restaurant and bar with terrace, swimming pool, seawall, tennis court, landscaping and supporting works and infrastructure."
Part of the application read: "The former colony of hotels and chalets closed in 2008 and was subsequently demolished in 2015. In the same year, an application was submitted and approved for the redevelopment of the site that remains in place. [P0161/15]. The property in question has been sold and Ariel Sands Ltd. and a planning request [P0327-21] for a 6′-0″ seawall project had been approved.
"This DAP1 application is to redevelop the 10.85 [developable area] One-acre site with a new hotel/villa/condo mix, consisting of private units spread throughout the site, which will be part of the hotel keys in a resort-style development consisting of:
33 rooms in the main hotel [four storey].
21 villas [6 x two bedroom [one storey]; 12 x two bedrooms [two storey] and 3 x four bedrooms [2 storey]].
30 condominium units [8 x three bedroom, 14 x two bedroom and 8 x one bedroom] which is a five story structure.
"Much of the proposed development will be similar in built form to what previously existed on the site, namely the layout of chalets in single-storey structures, and bedrooms and amenities in a larger two-storey structure. .
"In accordance with DSN.3 and DSN.4 standards and tourism developments, buildings will be carefully located, accessible and laid out in such a way as to maintain a low density of buildings and create a high level of open space, as well as maximizing the privacy between units as well as neighbours, whilst capitalizing on the best sea views wherever possible Resort style amenities including gym, swimming pool, restaurant/cafe and bar will be provided in the hotel.
"There will be a four-story, 30-key hotel building located near the shore adjacent to the eastern boundary. All these proposed works are located on the south side of the highest points of the property and facing the sea. As a result, they are not visible from the public road or from the majority of residences in the area.
"A flat roof design surrounded by parapet walls will have dedicated water collection areas and will also house mechanical services. Exterior finishes will consist of a stucco exterior finish, with a mix of glass railings and louvers wood, and thoughtful landscaping.
"47 parking spaces will be scattered around the site, allowing parking at the hotel, individual villas and condominiums. The use of electric vehicles will be encouraged.
The document adds, "The intention of this development is to become one of Bermuda's premier resorts, which will enhance our island's tourism product."
Learn more about
Category: All, Company, News