Hotel staff, not cops, can enforce quarantine rules, DOJ chief says
There is no need for cops to be assigned to quarantine hotels to ensure that guests follow mandatory quarantine procedures upon arrival from overseas.
In a delayed television broadcast of President Duterte's speech to the people on January 4, Justice Secretary Menardo I. Guevarra said that hotels are required under Republic Act (RA) 11332, the mandatory reporting law of notifiable diseases, to cooperate in the implementation of quarantine. "So these entities, Mr. President, may include establishments, which are charged with a duty, for example, as a quarantine hotel, to ensure that people who are quarantined within the establishment should not be able to exceed quarantine regulations. "
He added, "The management of the hotel can devise ways to prevent without [cause], perhaps by requiring certain proof of the need [for the quarantined guest] go out, like on an emergency basis to see a doctor or something like that.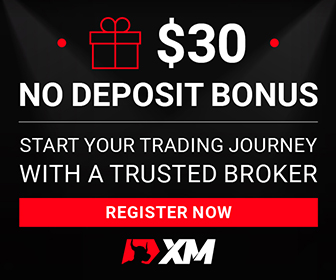 "But if not, if they leave the hotel premises without any justifiable reason or without any emergency reason, then I think, Mr. President, that they should not be allowed to leave the hotel, and hotel staff may be able to do that too, in my opinion, "said Guevarra." There are supposedly staff in the hotel who take care of getting in and out of hotels, "he stressed.
The issue was discussed on air following reports of returning Filipinos skipping their mandatory quarantine.
The Department of Tourism (DOT) on Tuesday fined the Berjaya Makati P13 200 hotel and ordered its accreditation and certification as a multi-purpose hotel to be suspended for three months. He has 15 days to appeal the order. (See "Hotel Berjaya gets slapped first for letting 'Poblacion Girl' skip quarantine", in the BusinessMirror, January 5, 2022.)
In his address to the people, Duterte asked Home Secretary Eduardo M. Año if it was possible to assign two cops to each quarantine hotel in Metro Manila. Año said he had previously discussed this with General Dionardo Bernardo Carlos, chief of the Philippine National Police. There are 455 DOT-accredited quarantine hotels in Metro Manila, according to the Bureau of Quarantine (BOQ).
Earlier, Tourism Secretary Bernadette Romulo Puyat said she had asked Año and the BOQ to do surprise inspections at quarantine hotels to make sure guests were in their rooms.
The DOT recently uncovered cases of Filipinos returning skipping their mandatory quarantine and hotels selling "away-quarantine" packages. In one case, Gwyneth Anne Chua, aka "Poblacion Girl," was even picked up by her father from the quarantine hotel, Berjaya Hotel, shortly after arriving from the United States. The next day, she was seen partying at a bar in Makati.
In another case, a woman who also arrived from the United States failed to show up at the quarantine hotel, Seda Residences Makati, and returned home to her condo. (See, "Pinoy's return skips quarantine, gets massage at home instead", in the BusinessMirror, January 3, 2022.)